Welcome to the Star Trek™ Simulation Forum, the online roleplaying group of Startrek.com. STSF is a chat-based, role playing game set in the universe of Gene Roddenberry's imagined future known as Star Trek™.
Players take the part of crew members on deep space ships and act out their posts onboard as a storyline unfolds around them. From academy training sims (simulation games), where anyone can jump in and play, to Advanced sim ships and stations where a regular group of graduates meet weekly for ongoing plotlines, STSF offers the finest in sim play.

Getting Started

Interested in playing in a STSF event? Joining is simple! All you have to do is visit our Schedule page and find an upcoming Starfleet Academy simulation. Then visit the Chat Room link to join in at the beginning of a sim. You will be assigned a post and the Game Masters running the event will help teach you how we play.
Once the GMs feel you have what it takes to be sucessful in our Advanced events, you will be promoted to the rank of Ensign. That's it! No applications to fill out, no special interviews, or other things to worry about. Isn't that cool? If you need help in learning how to role-play, visit our Getting Started section.

If you have more general questions about STSF, please visit our Frequently Asked Questions page.
Join the Discussion!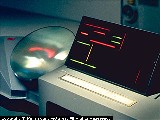 Whether you are a new player or a veteran officer, the Star Trek™ Simulation Forum's message boards are your place to kick back and relax.
Meet others from the forum, talk with the GM Council, chit-chat about your favorite Star Trek™ episode, or just vent about what's on your mind. You can do it all on our message boards! (Oh... Ferengi and Romulans are welcome to stop by too!)
Are you are looking for the Superior Turf-Sod Farm?

Click Here